SANTA ANA CITY COUNCIL APPROVES DEPOT AT SANTIAGO WORKFORCE HOUSING DEVELOPMENT 6-0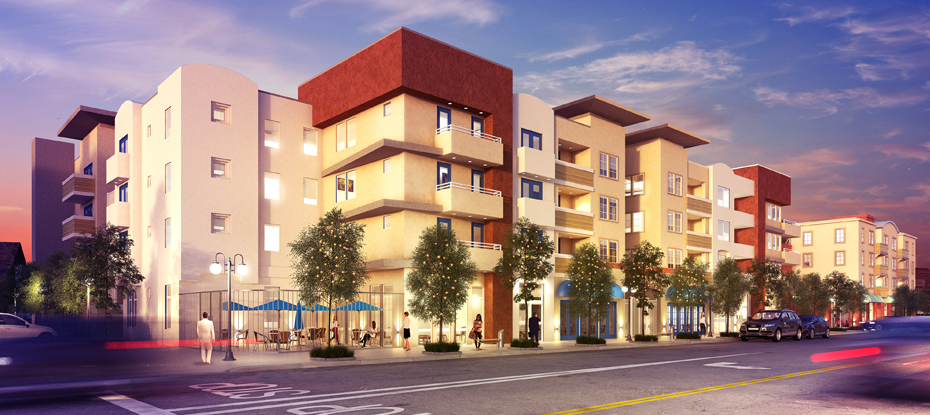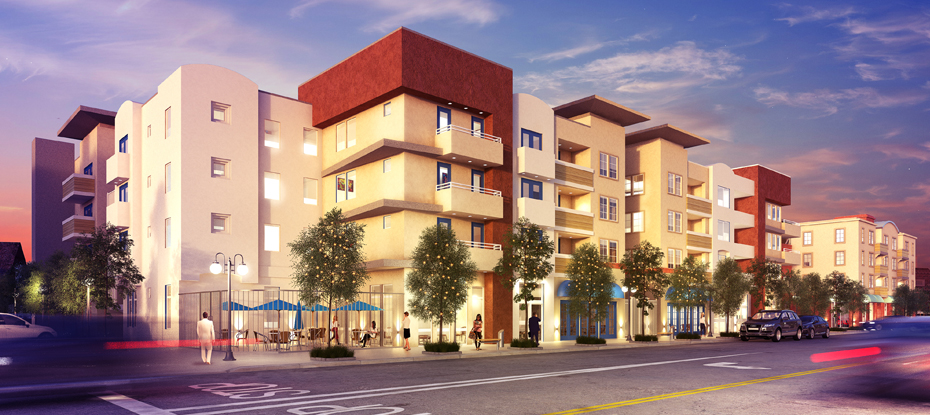 The Depot at Santiago workforce housing project that C&C Development and Orange Housing Development Corporation are proposing to build as a joint venture on a 1.35-acre infill site near the Santa Ana Regional Transportation Center (SARTC) has been approved by the Santa Ana City Council 6-0. The mixed-use, transit-oriented development is designed for working families with incomes that range from 30% to 60% of area median income (AMI).

"I think this project is beautiful," stated Santa Ana Mayor Miguel Pulido about the project's striking architecture during the Council's discussion leading up to its vote.
The Depot at Santiago will include 70 apartments, a 3,000 square-foot community room, open space and approximately 8,500 square feet of ground-level retail space. The Depot encompasses two principal buildings on its site, which will include 14 one-bedroom, 29 two-bedroom, and 27 three bedroom apartment units.

The first and most prominent building is a four story "L" shaped, mixed-use building organized around the corner of Santa Ana Boulevard and Santiago. The second building is comprised entirely of the 49 remaining apartments and the Depot's community room.