Working Hand-n-Glove with Local Officials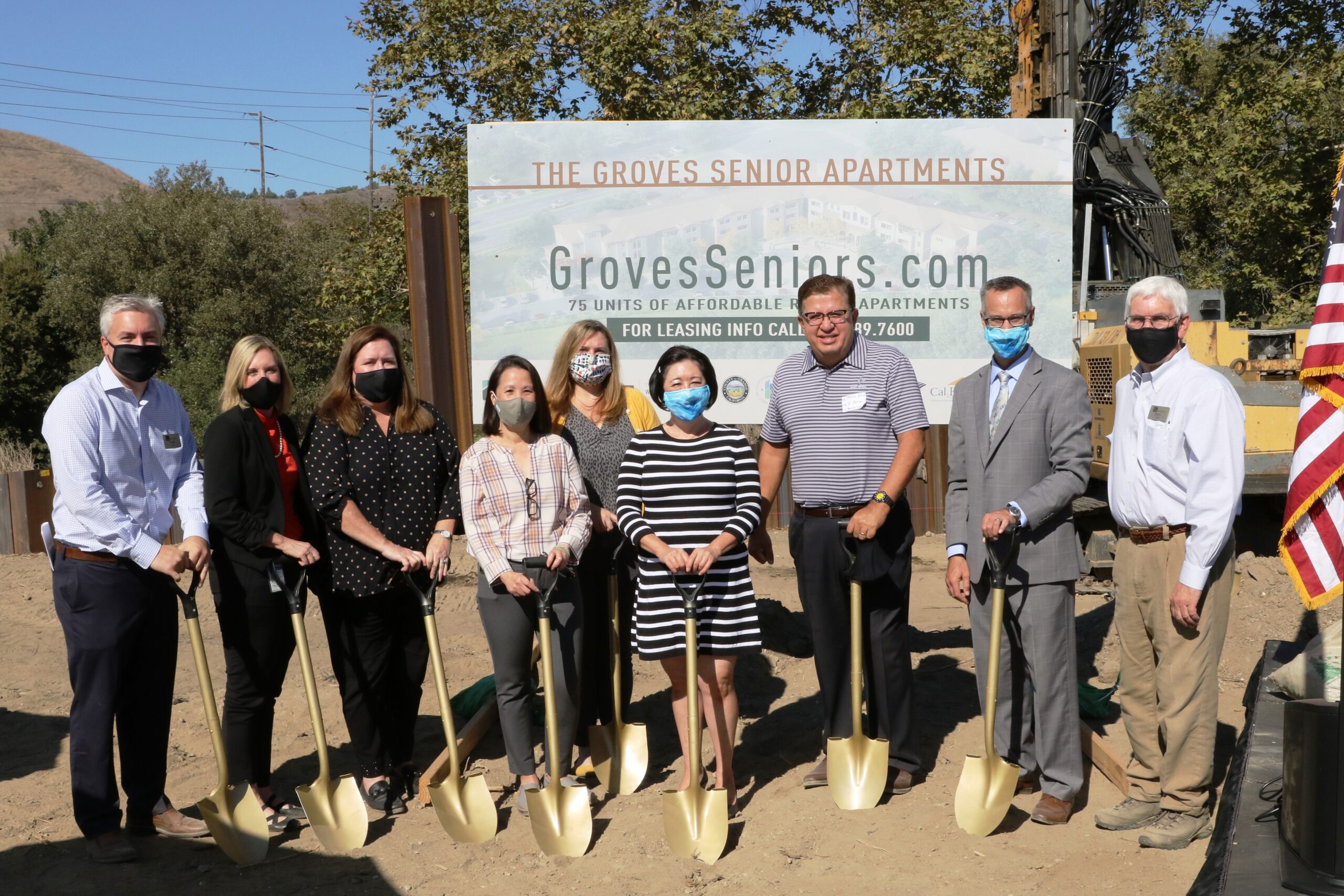 The County of Orange officials, join the C&C Development Team, to celebrate the ground break of the new Groves Senior Community in San Juan Capistrano.

C&C is committed to the underlying development principle that every project we build serves as a catalyst for welcomed change, smart growth, and community enrichment. We work closely with all stakeholders, such as city staff, elected officials, and housing advocates to develop quality affordable housing projects that help cities and communities pursue their housing goals and implement their long-term visions. Consequently, our company views each of its developments as a fundamental partnership venture with the local government entities, stakeholders, and the community as a whole.
With more than 35 years of development experience, C&C's projects are designed to integrate seamlessly with surrounding neighborhoods, resulting in a sense of pride, stability and advancement within the community. For every project, the C&C staff is directly involved in the day-to-day management at every stage of design, entitlement, construction, and property management. We are committed to providing high-quality, cost-effective developments and responsive management services, while creating enjoyable and productive living environments.
We are also committed to the enhancement of communities in which we build and own properties by promoting superior architectural aesthetics and economic vitality, and by our leadership and active participation in community service and affairs. Finally, C&C Development builds and manages its projects to last and we have never sold any of our affordable communities . . . and we have no plans to do so.

Community Outreach
C&C's mission is to develop aesthetically pleasing affordable housing communities that strengthen the health and well-being of individuals, families, seniors, neighborhoods and cities. Through our industry experience, strong sense of social advocacy, and interest in design and development innovation, we are able to sustain long-term and productive relationships with public and private partners and to build award-winning properties.
We are also constantly seeking new opportunities where affordable housing is needed and welcomed. Because of the complexity of residential development, and to gain optimum support from the local community, C&C meets regularly with property owners, neighbors and community stakeholders to identify potential concerns with a proposed development and to incorporate appropriate solutions into the final design. C&C is committed to the enhancement of its properties and communities through aesthetics and economic vitality, as well as active participation in local affairs and social organizations by the company's leadership.

IMPORTANCE OF PARTNERSHIPS
Partnerships are key to C&C Development's funding success, especially in today's challenging financing environment. The company excels in using financing creativity in applying multiple and layered funding sources to individual projects that allow it to develop affordable communities that may not otherwise be achievable. C&C's wealth of experience in structuring complex project financing enables it to use a variety of funding sources including: tax exempt bonds, low-income housing tax credits, tax increment financing, as well as NSP, HOME, CDBG, HUD and conventional financing.
In order to fulfill its development goals and further the success of its affordable projects, C&C partners with a non-profit 501(c)(3) housing provider. Working in conjunction with the non-profit partner allows C&C to develop and finance healthy, safe, and attractive communities for residents. Additional partnerships are formed with local community organizations to provide meals, social activities, educational classes, children's after-school learning centers, senior programs, and computer labs. These services help to enhance the lives of not only residents, but the communities and neighborhoods in which they live.