CONSTRUCTION COMPLETED ON ADAGIO APARTMENTS,NEW WORKFORCE HOUSING DEVELOPMENT IN CAMARILLO, CA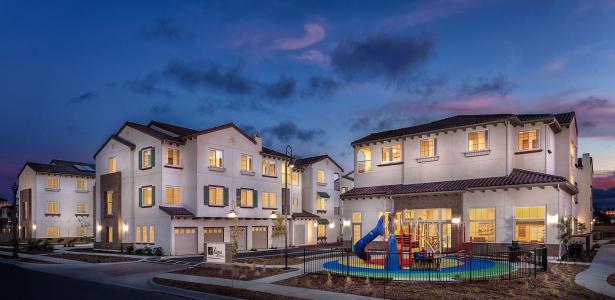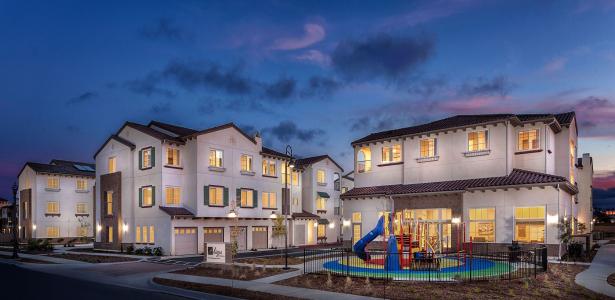 CAMARILLO, CA — C&C Development and Orange Housing Development have completed the construction of Adagio Apartments in Camarillo, CA. Adagio is a 60-unit workforce housing property developed on behalf of Comstock Homes to fulfill the city's inclusionary zoning requirements for Comstock's master-planned community, Springville elacora.
Adagio is a public/private partnership between Comstock Homes, the City of Camarillo's Planning and Housing staff, C&C, Orange Housing, and KTGY Group architecture and planning. As part of the joint venture agreement, Comstock Homes also served as the project's general contractor.
"Our partnership with C&C is key in our development of Springville elacora by providing affordable housing required by the City of Camarillo's inclusionary zoning law," said Nicholas Long, CFO, Comstock Homes. "Adagio Apartments not only adds to the city's vision of housing diversity, but this new apartment property reflects the quality of design and construction that is representative of this planned community."
Adagio includes five three-story apartment buildings that encompass one-, two-, and three-bedroom apartments, as well as a community room, onsite laundry facilities, mail room, tot lot, ample open space, and a leasing office. With its sustainable profile, Adagio is designed to exceed California's Title 24 CalGreen energy efficiency standards by 30 percent.
"The completion of Adagio Apartments is a great way for us to start the new year and it also underscores the importance of this public/private partnership to develop workforce housing on behalf of Comstock Homes and Camarillo residents that fulfills the city's inclusionary zoning requirements," said Todd Cottle, principal of C&C Development.
"With this development, the Springville elacora community will provide both market-rate and affordable housing that adds diversity to the city's housing inventory, which is the primary goal of inclusionary zoning."
Adagio utilizes advanced sustainable building methods such as "low-E" windows, grass bio swales, filtera units, and solar panels to provide common area electricity. The property's sustainable footprint also features water-saving plumbing fixtures, formaldehyde-free insulation, and CRI Green label plus carpeting.
Adagio is located within the city's Heritage Zone, and its design is consistent with the contemporary Mediterranean architecture articulated in the Heritage Zone that promotes predominant use of tile, wood, stucco and colors in earthen tones.