JOANNE HO JOINS C&C DEVELOPMENT AS A PROJECT MANAGER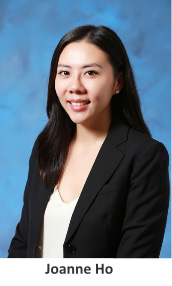 TUSTIN, CA- – Joanne Ho, LEED AP, has joined C&C Development as a project manager, it has been announced by Todd Cottle, C&C principal. C&C is a leading developer of affordable housing in Southern California with projects currently underway in the cities of Santa Ana, Irvine, Orange, Rancho Cucamonga, San Marcos, Carlsbad and Camarillo.
Prior to joining C&C Development, Ho was an assistant project manager with Los Angeles-based Meta Housing Corporation where she managed 14 low-income family and senior projects in various stages of project development . She also secured project financing from public sources and participated in identifying for acquisition project sites that were appropriate for available city, state and federal funding.
Before Meta Housing, Ho spent a year in Shanghai, China, working for 8 Squared, Inc., where she led the effort to create marketing and communication programs for a retail shopping village at the former Shanghai World Expo Site. From 2010 to 2012, Ho served as senior manager of investor relations and business development for HCS Capital Limited in the company's Los Angeles and Shanghai offices.
With her expertise in sustainability, she served in the Office of Los Angeles Mayor Antonio Villaraigosa Office as a cost efficiency research analysis on green design strategies and associated costs to incentivize more developers in LA to build green. As such, she assisted developers in meeting the City of Los Angeles' Green Building Program requirements and produced the city's 2009-10 Green Team Annual Report Card.
Ho was also involved in global project marketing for Colliers International both in the U.S. and China with a focus on industrial real estate properties in the U.S. and China. She developed all marketing materials, proposals, due diligence reports, white papers and presentations for business development and built and maintained all U.S. and international broker relations for Ho earned a master's of art degree in urban planning from the University of California, Los Angeles, and a Leader of Sustainability Certificate from the UCLA Anderson School of Management. She also graduated with a degree in political science from the University of California, Irvine.
C&C Development
With more than 30 years of experience, Tustin, CA – headquartered C&C Development is a full-service real estate development company specializing in the construction, acquisition, rehabilitation, and management of affordable housing for working families and seniors.
Collaborating with stakeholders, housing organizations, local municipal staff, and elected officials, C&C designs and develops distinctive affordable projects to assist neighborhoods and communities in pursuing their smart growth goals and implementing their long-term housing vision. The company's development activities revolve around three types of projects for moderate, low, to very low income residents: new construction of multifamily units; adaptive reuse of existing, underutilized properties; and revitalization/rehabilitation of existing troubled multifamily properties and neighborhoods. With a strong foundation of knowledge, expertise, and experience, C&C communities provide residents with dignity and the opportunity for upward mobility.