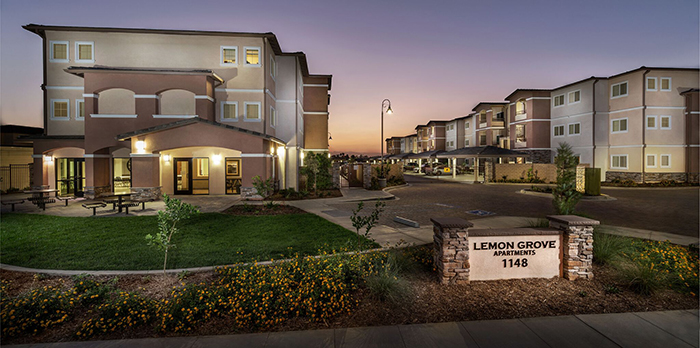 Construction Completed on Lemon Grove Apartments Workforce Housing Community
Property developed on former industrial site
City of Orange, CA
Construction has been completed on the Lemon Grove Apartments, a new workforce housing community developed on a former industrial site in the City of Orange, CA.   Built by Orange Housing Development Corporation and C&C Development on a 3.53-acre site located at 1148 N. Lemon Street, the Lemon Grove community consists of 82 apartments with rents affordable to working families with household incomes ranging from 30% to 60% of the Area Median Income (AMI), starting at $537.00 a month for a family of four.
Joint venture partners Orange Housing and C&C are the largest providers and managers of affordable housing in the City of Orange.  During the past two and a half decades, the partnership has built, and continues to own, 557 units of workforce housing in the city.
"Orange Housing and C&C Development have partnered for more than two decades to develop quality apartment projects for our working families," said Rick Otto, City Manager, City of Orange.  "The Lemon Grove Apartments property is the third new workforce rental project to be developed in Orange by this unique partnership.  These projects offer the City of Orange an excellent opportunity to address housing needs by providing quality, affordable apartments for families." 
Former industrial sites redeveloped for housing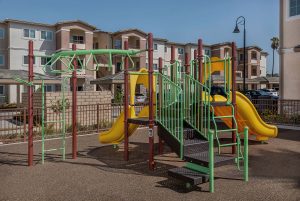 Within walking distance of bus stops, general retail, schools and community parks, Lemon Grove was developed on the site of a 1965 industrial facility that was demolished for the new residential project. Lemon Grove is adjacent to another workforce housing property, Citrus Grove, a 57-unit apartment project also built on an industrial site by Orange Housing and C&C Development in 2010.
By redeveloping underutilized commercial and industrial uses into multifamily development, Orange Housing and C&C have advanced the city's Housing Element, according to city officials.   Redevelopment of industrial and other non-residential sites is a key provision in the city's Housing Element. It states that urbanized areas being created by growing employment opportunities have "produced projects that redevelop commercial and industrial uses to integrate both residential and commercial uses at higher densities than seen previously." 
"Since our city is nearly built out, we must be very creative in finding viable sites to provide a diversity of housing for our residents," explained Council Member Mike Alvarez.  "A great example of creative thinking is Lemon Grove and its companion Citrus Grove workforce housing properties that have been built by Orange Housing and C&C Development on former industrial sites transformed into residential opportunities."
Designed for larger families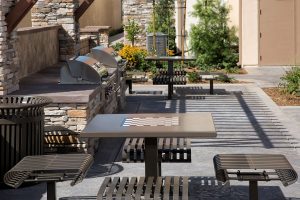 Lemon Grove consists of four three-story apartment buildings that encompass 24 two-bedroom and 58 three-bedroom apartments designed to serve large families. Floorplans range from approximately 849 square feet for two-bedroom apartments to 1,074 square feet for three-bedroom units.
The apartment community incorporates state-of-the-art design elements and building practices that reduce maintenance and utility costs. Design elements include, solar energy to provide common area electricity, solar energy to provide hot water, energy efficient HVAC units, Energy Star refrigerators and washing machines.
The on-site leasing office and community center includes a learning facility and computer lab as well as a variety of amenities and programming for both adults and youth that promote socializing, recreation, health, and quality of life. Additional amenities include a tot lot, onsite laundry facility, community garden, a great "outdoor exercise park," and open space. Social services are provided on-site by Lighthouse Community Centers operated by Mariners Church. Lighthouse Community Centers' mission is to empower community members and organizations to be a catalyst for social and personal improvement.
The new community is designed to achieve, at a minimum, a LEED Silver Certification and exceeds California Title 24 CalGreen energy efficiency standards. It utilizes such sustainable building methods as "low-E" windows, grass bio swales, filtera units, as well as water saving plumbing fixtures, and formaldehyde-free insulation.
For optimum water conservation, Lemon Grove incorporates state-of-the-art irrigation systems and is landscaped with low maintenance, drought resistant plants throughout including fruit trees and shrubs to provide aesthetic value, shade, and to aid in the retention of water prior to run off.
Adding depth to housing inventory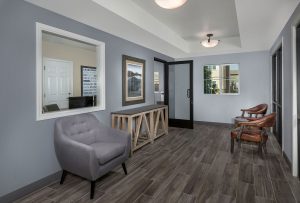 These and similar properties also add depth to the city's inventory of affordable housing for all residents, according to Mayor Teresa "Tita" Smith. "A key element in the City of Orange's General Plan vision is to provide housing at every income level for our residents," notes Mayor Smith.  "Orange Housing and C&C Development have for the past 25 years played an important role in providing a diversity of quality affordable housing for individuals and families in our Orange community."
"It has been an enormously rewarding experience for us to work with the City of Orange in conjunction with C&C Development as we designed and developed very challenging and yet extremely successful workforce housing communities for the city and its diverse population," said Eunice Bobert, CEO of Orange Housing Development Corporation.  "I would say the proof that our 25-year collaboration is strong is the fact that we are as productive today as a team as we were when we developed our first project together in the early 1990s."